---
From 1st January 2021 the rules has changed for EU citizens visiting, working or studying in the UK.! Newcomers need to apply for a Work Visa or in some cases a Student Visa.
Read more about it here
---
London has a well-established bus network. There is also a tram service in parts of the south of London. Maps, timetables, bus and tram tickets and passes info here.
Bus services timetable
Tram services timetable
Good to know about buses
Bus and Tram tickets
How to pay
Prices 2019
How to use Oyster and contactless card

Bus services in London
Daytime buses run around 4.30 am – 1 am.
24-hour buses are round-the-clock, indicated by a small number 24 next to the bus number in the bus stops.
Night buses run from about midnight to 5am, usually an extended route version of the day buses, indicated with a letter N e.g. N29 on a blue background at bus stops.
---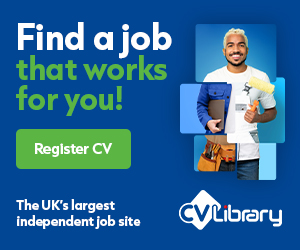 ---- Advertisement. ----
Are you looking for a job in London or in the UK?
Upload your CV at CV Library and start browsing amongst thousand of vacancies.
---
London Bus map
London Bus timetable
Live Bus Arrivals
Live bus Status update

Trams services in South London, Croydon
Trams run from around 5:30 am – midnight depending on location.
Tram map
Tram Timetable
Tram status update

Good to know about buses
Signal the bus driver that you want to board by putting your hand out before the bus arrives at the bus stop.
You are never far from a bus stop in London. All bus stops state which buses you can catch from there and destinations, although they do not list every single stop.
You can download Tfl Go (official Transport for London app) useful Smartphone/Android mobile applications that include all bus stops and tell you the arrival time of the next bus.
You can also use TFL Journey planner (www.tfl.gov.uk) online. Enter your start location and your end destination and it calculates the best route for your journey. If you only want to use a bus, click 'Edit Preferences' and you can select/unselect different methods of transportation.

Bus and Tram tickets
In London, bus services have no zone and peak time, which means the cost of travel stays the same no matter what time of day it is.
All bus tickets can also be used on Trams, that is why it is called Bus and Tram Pass.
Bus and Tram passes can not be used on train and underground services.
All Bus and Tram one day tickets are valid until 0430 in the morning (not 24 hours), so they can be used on night buses.

You can pay for your bus fare by
buying a one day paper Bus and Tram Pass.
any zone, 1,2 or 3 day Travel Card or season ticket.
Oyster Card or Contactless.
You can use contactless payments including contactless (paypass) bank cards and apple/android pay app on your mobile device (oystercard pricing applied on all). Some foreign credit cards are also accepted. Mastercards mainly and some visa cards. Exchange rate and purchasing fees on foreign credit cards are also added to each fare paid, depending on your bank.
 It is not possible to use cash to buy a ticket on a bus.
Oyster cards and tickets/passes can be purchased at any underground ticket machines, Visitor centres, National Rail ticket offices, One stop shops (convenience stores in London which normally display the blue oyster logo in their window) or here online.

Prices in 2021
Single= £1.55
Unlimited bus journey for the price of 1, if you change buses within one hour of the first touch payment.
If you do not have enough money on your oyster card, 1 bus journey is still allowed, this will put your oyster pay as you go balance in minus that you will have to clear before your next journey.
Daily Cap= £4.65
One day Bus and Tram paper pass = £5.20
Weekly cap (contactless only) = £21.90
7 day Bus and Tram pass = £21.90
Monthly Bus and Tram Pass= £84.10 (available on Oyster Card only)
Annual Bus and Tram Pass = £876 (available on Oyster Card only)
You can use any zone Travel Card on a bus or tram, eg. if you have a 2-3 zone Travel Card, you can use it on buses across London in any zones.

Using Pay as you go on Oyster/Contactless.
Simply touch the card/device onto the yellow card reader. If your payment has been successful, a green light will appear on the reader.
When using Oyster/Contactless, there is daily capping. When the total cost of all your journeys reaches a cap, you won't be charged for any more journeys.
10?
When using contactless cards there is weekly capping. (Monday-Sunday only). Season tickets monthly, annual Bus and Tram Passes are only available on Oyster Card.
Travelling with children/ children under 11
Children under 11 travel free on buses and trams. They don't need an oyster photo card. Children aged 11-15 also travel free on buses and trams, but they DO need a ZIP oyster photocard. Children aged 16+ need a ZIP 16+ oyster photo card.