---
From 1st January 2021 the rules has changed for EU citizens visiting, working or studying in the UK.! Newcomers need to apply for a Work Visa or in some cases a Student Visa.
Read more about it here
---
Planning your trip to London by plane, train, coach, car or sea. Booking your accommodation. Tasks to do after you arrived include purchase of SIM card and oyster travel card, applying for your National Insurance number, opening a bank account, registering with a family doctor and looking for a job.
Preparations
To enter the UK you need a valid passport  or a valid EEA identity card (accepted until 30 September 2021 for all EEA nationals and 31 December 2025 anyone with Settled or Pre-settled status) and an appropriate visa (depending on your nationality, you may required to obtain a visa before entering the UK).
---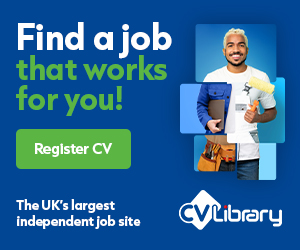 ---- Advertisement. ----
Are you looking for a job in London or in the UK?
Upload your CV at CV Library and start browsing amongst thousand of vacancies.
---
Find your cheapest transport
Travelling by train
Travelling by sea
Find your ideal accommodation
Book your accommodation in advance. Find out more here.
Find out what rights and responsibilities you have as a tenant. More info here.
Monthly cost of living in London
Grocery shopping around £200 per month. (Cigarettes and alcohol are not included). More info here.
Mobile phone bills start at around £15 per month. More info here.
Monthly Bus/Tram Pass  £84.10 per month.
Accommodation/Rent is around £600 per month for a double room in a shared house.
Plus you will need money for the deposit of the accommodation, that amount can be between 1 to 6 weeks worth of rent.
That's around £900-1100 per month + deposit.
Ideally you need to bring enough money to get you through the first 2 months of living in London.
What to bring with you
Have at least £1000 to cover a month of living cost.
Your European Health Insurance Card if you are from the EU. Find more info about healthcare here.
A laptop/tablet or at least an unlocked (SIM free) smart phone.
A UK 3 way adaptor plug – European and american plugs are different from the UK ones.
Your CV – in English. (include your UK contact details only)
2 – 6 Passport photos.
Police Certificate of Good Conduct from your country if you are planning to work with children or as a carer. Find out more here.
Your Driving Licence if you have one.
A range of different clothing and footwear for all weather types. (Include a smart suitable outfit for a job interview).
First steps to get started in London
Buy your SIM card for your mobile phone. This cost about £1 plus a top up of £10. More info here.
Arrange an appointment for your National Insurance (NI) number application. More info here.
Buy an Oyster card (plastic re-loadable travel card). It cost £5 plus minimum top up is also £5. This amount is enough for a one day bus pass or 1-2 journey on the underground. More info here.
Open a bank account. More info here.
Prepare your CV. Include your UK contact details in it. More info here.
Begin searching for a job in London. More info here.
You can start working without having NI number and a UK bank account if you have the right to work in the UK, but you should apply for them as soon as possible. Know your employment rights. More info here.
Register with a local NHS doctor (GP – General Practitioner) as soon as possible. More info here.